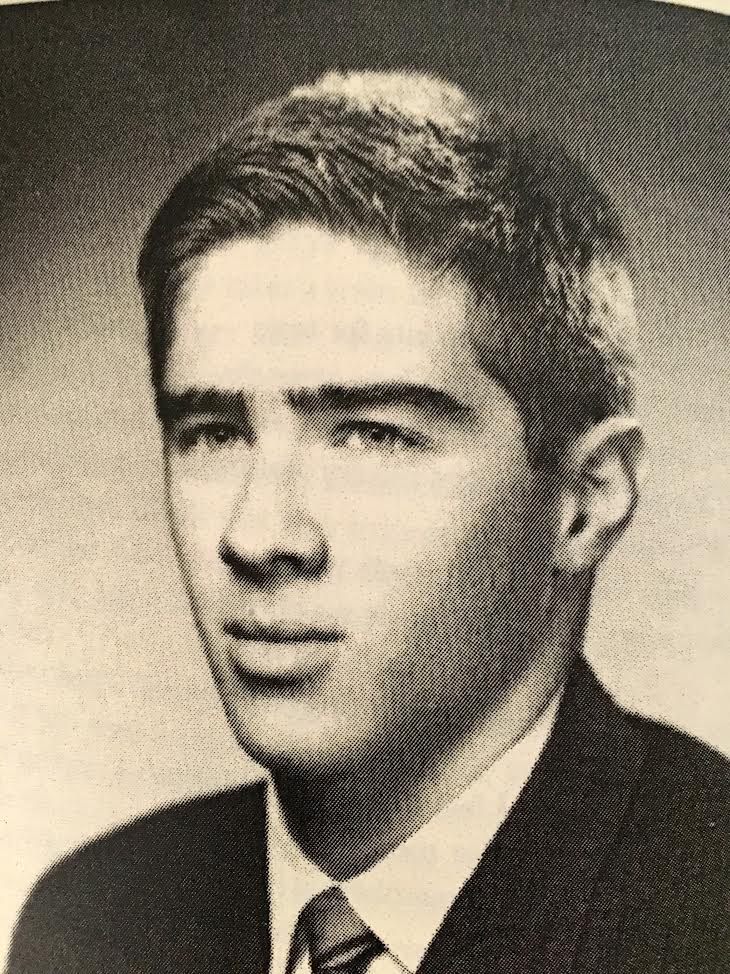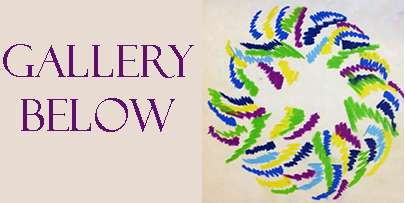 Jerry's Story
One of the greatest tragedies of my life was when my only brother, Billy, drowned in a canoe accident at the age of 20. He was on a college outing on Lake George, crossing at night to an island. It was May 6th, 1966. A wind storm came up. The canoes were blown all over. My brother and the girl he was with died.
On the back of a birthday card he had received he wrote a note that was strangely predictive. It said that he didn't know the meaning of life but he would be finding out very soon.
Billy was an artist. His style is similar to that of Jackson Pollack. He had a lot of hidden symbols in some of them. We have several of his paintings hanging in my house and my sister's house. For decades I have had about 50 other paintings and drawings in storage, not knowing what to do with them. Recently we had an idea to put his art on a website. For those interested in his work we would put them on canvas. Any sales would benefit the Alternative Education Resource Organization, our nonprofit.
So we are now putting them on exhibit in our online museum. We've very happy that finally other people will be able to appreciate the art Billy made in his short life.
To request a print of one of the paintings please make a minimum $50 donation through the AERO donation site.
As we did last Thanksgiving we will send an 18″ x 24″ thank you poster of your choosing to readers who send a minimum of a $50 donation to AERO, and a 24″ x 36″ poster for donations of $100 or more. NEW THIS YEAR: 18×24 inch on canvas for a $100 donation.
In the notes indicate the number of the painting you want, or send by separate e mail.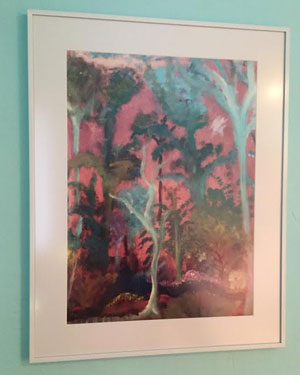 Jerry – My name is H.M. and I attended the AERO Conference in Portland back in 2016 with some teachers from my daughter's school…
It was an inspirational and life-changing conference for all of us and I have since donated to AERO and was fortunate enough to be able to choose this wonderful print by your brother. I recently had it matted and framed and hung in my 8 year old daughter's room, who is a budding artist herself. I just wanted you to see how great it turned out and to thank you for sharing your brother's art. Also, thank you for doing the important work of AERO – our future depends on it!
-H.M. :)
Lisa's Story
I was very close to my brother, Bill. He was not only my older brother but he was one of my best friends. We used to have long talks about everything from dating to life. When he came home from college we would stay up all night, just talking.
Although he was my older brother he was also very innocent and sometimes it felt like he was my younger brother. He had a big imagination and liked to talk about philosophy and in his own way he wanted to change the world. But he had a very hard time expressing himself through words. He had a bad complexion and wasn't very popular.
But he felt he was able to express himself through his art. He used all kinds of media including craypaz, an oil-based chalk. He also used acrylic, and tempera paint.
Although he did take art classes, most of it came from his own head and he started before he was in high school. He liked painting to music and he said he was painting what he felt the music was saying. Most of it was classical but he also liked folk music. Some of the composers he liked were Ravel, Debussy and Prokofiev.
Most of his pictures were abstract representations. Not much of it was realistic. It was mostly imaginary. He used to like to use things other than paint brushes such as combs, dripping, straws, and his fingers. He would do this work spreading out on our dining room table. My parents would yell at him for making a mess. Sometimes when he'd splatter his paint it would get on the table and on the walls.
In some of his paintings he had a little symbolic figure, often in a fetal position. He told me that sometimes these figures represented himself. They were small and were always on a side or in the corner, never in the middle. With his craypaz they sometimes looked like little cells or amoebas.
He loved dramatic weather. During thunder storms he'd sometimes get on the roof of the house. He even liked to make weather maps. He loved nature and the outdoors.
One of his favorite poems was the Love song of J. Alfred Prufrock by T.S. Eliot (1888–1965). He sometimes saw himself as being like Prufrock in that he was always very frustrated when he tried to communicate with people.
He signed up to go on a college canoe trip on Lake George. It was May 6th, 1966. They were trying to get to an island in the middle of the lake. They started the crossing in the evening. Suddenly a storm came up and blew the boats all over the lake. Most of them made it but his boat didn't. The water temperature was 36 degrees. He and the girl he was with in the canoe died. He had just turned 20 years old.
Ironically, the last lines of J Alfred Prufrock say:
I have heard the mermaids singing, each to each.
I do not think that they will sing to me.
I have seen them riding seaward on the waves
Combing the white hair of the waves blown back
When the wind blows the water white and black.
We have lingered in the chambers of the sea
By sea-girls wreathed with seaweed red and brown
Till human voices wake us, and we drown.
.