Welcome To AERO's School Starters Preview Webinar - Thursday 8/20/2015
School Starters Webinar
At 7:00 PM -
Start a school that makes a difference!
Thinking of starting an alternative school? Daunted by the process? Jerry Mintz can help. Join him for an overview of the larger School Starter course, and the answers to some audience questions on the topic.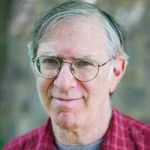 Jerry Mintz has been a leading voice in the alternative school movement for over 30 years. In addition to his seventeen years as a public and independent alternative school principal and teacher, he has also helped found more than fifty public and private alternative schools and organizations. He has lectured and consulted in more than twenty-five countries around the world.