2016 AERO Conference, August 3-7 in Portland Oregon!

We're very excited to be going back to the west coast this year for the AERO conference. People have been clamoring for this ever since we came back east three years ago. So the next AERO conference will be from August 3rd to 7th in Portland, Oregon! Since we left there Portland has skyrocketed as a destination but we have negotiated a good price for the rooms with the Holiday Inn Portland-Airport. And it is close to the airport with free shuttle service. The conference with all events will be at the Hotel. Registrations are already pouring in, so if you plan to go, register soon. Capacity at this hotel is a bit less than in our previous venue.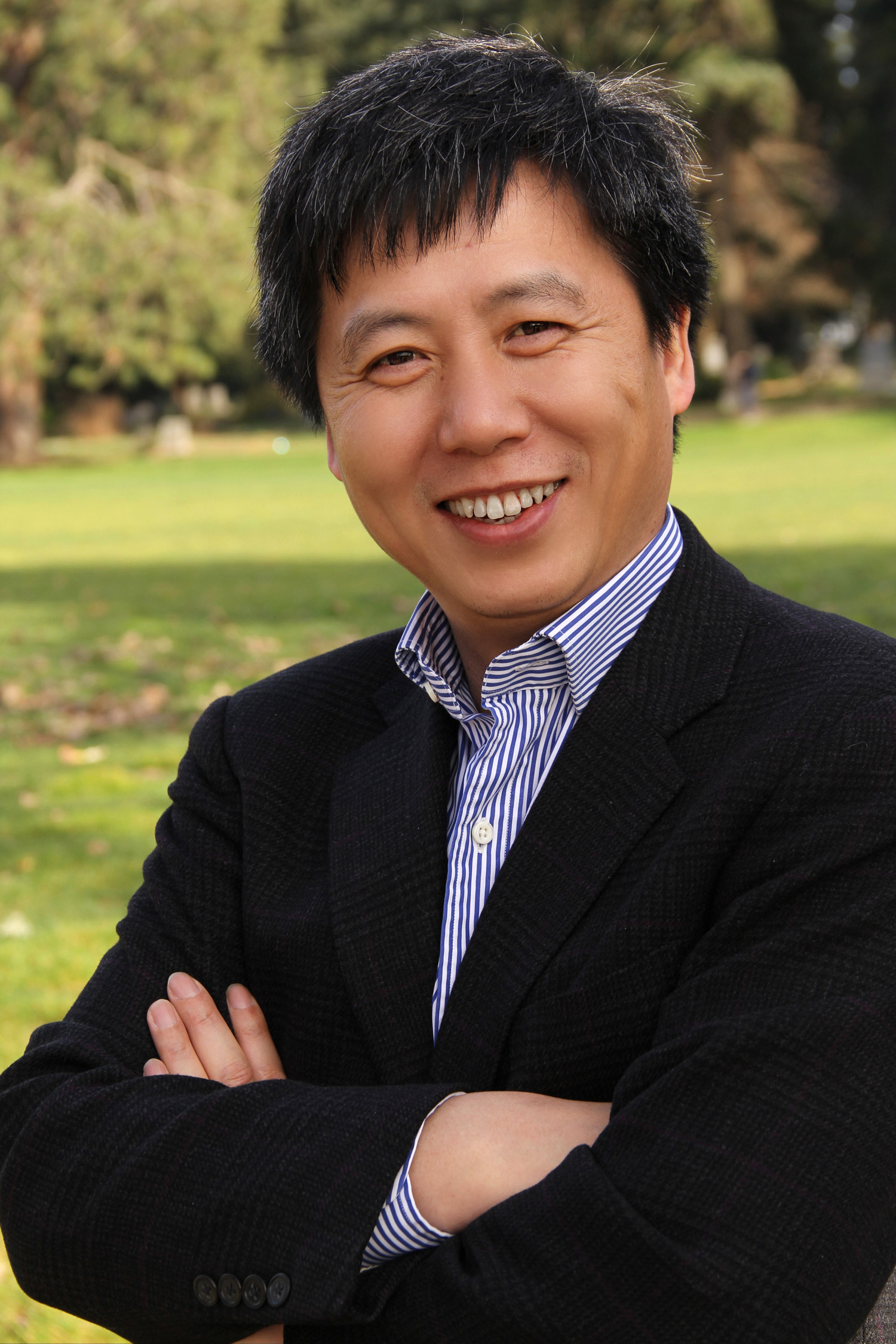 Our first choice to keynote this conference has agreed to do it! Yong Zhao is a world-renowned educator and powerful speaker. Originally from China, he has also written many critically acclaimed books such as "Who's Afraid of the Big Bad Dragon: Why China has the Best and Worse Education System in the World." and "World Class Learners: Educating Creative and Entrepreneurial Students"
Here's the schedule and a list of workshops.
You can sign up for workshops here.
You can download the flyer for the conference here.
The AERO Conference was just listed in Events in America.
​
We're very pleased to announce that Peter Gray, acclaimed expert on unschooling and play, will be a keynoter at the August 3-7 AERO conference in Portland, OR. Gray, who keynoted the AERO conference in New York in 2013 will now come to AERO's first conference in the West coast in four years. He is a Research Professor of Psychology at Boston College. Since he keynoted in New York Gray has become very well known, traveling extensively to talk about his ideas about the importance of play and his experiences with Sudbury Valley School, among other things. He will also be signing copies of his best selling book, Free To Learn.
You can watch a TEDx talk by Peter Gray here.
We're very excited to tell you that Stuart Grauer, founder of the Grauer School in San Diego and author of Fearless Teaching will be a keynoter at the AERO conference. Grauer's book has been a best seller on Amazon in several categories. He has traveled all over the world to see unusual schools and unusual teaching situations. He is a widely praised story-teller and his talk will be about how to get story telling back into teaching.
Here's some information about Portland.
Documentaries at This Year's Conference
Class Dismissed!
Jeremy Stuart, Producer/Director of the acclaimed documentary Class Dismissed, will return personally to the AERO conference in Portland to show and discuss it. It follows an unschooling family through its journeys.
Paper Tigers
We will also be showing the new and widely praised documentary.
"Paper Tigers captures the pain, the danger, the beauty, and the hopes of struggling teens-and the teachers armed with new science and fresh approaches that are changing their lives for the better."
Mother Natures Child
Mother Nature's Child explores nature's powerful role in children's health and development through the experience of toddlers, children in middle childhood and adolescents. The film marks a moment in time when a living generation can still recall childhoods of free play outdoors; this will not be true for most children growing up today. The effects of "nature deficit disorder" are now being noted across the country in epidemics of child obesity, attention disorders, and depression.
Every day we hear stories about America's troubled education system. And we're told that in order to fix what's broken, we need to narrow our curricula, standardize our classrooms, and find new ways to measure students and teachers. But what if these "fixes" are making our schools worse.
In Beyond Measure, we set out to challenge the assumptions of our current education story.
Rather than ask why our students fail to measure up, this film asks us to reconsider the greater purpose of education. What if our education system valued personal growth over test scores? Put inquiry over mimicry? Encouraged passion over rankings? What if we decided that the higher aim of school was not the transmission of facts or formulas, but the transformation of every student? And what if this paradigm-shift was driven from the ground up? By students, parents, and educators? By all of us?
In Beyond Measure, we find a revolution brewing in public schools across the country. From rural Kentucky to New York City, schools that are breaking away from an outmoded, test-driven education are shaping a new vision for our classrooms. These are schools that see critical thinking, communication, exploration, experimentation, collaboration, and creativity as the key to good education. And they are dramatically improving outcomes for children of all backgrounds. They are schools where practically every student graduates and goes on to finish college.
Beyond Measure offers a positive picture of what's possible in American education when communities decide they are ready for change. Are you?
Are you watching kids scroll through life, with their rapid-fire thumbs and a six-second attention span? Physician and filmmaker Delaney Ruston saw that with her own kids and learned that the average kid spends 6.5 hours a day looking at screens. She wondered about the impact of all this time and about the friction occurring in homes and schools around negotiating screen time—friction she knew all too well.
In SCREENAGERS, as with her award-winning documentaries on mental health, Delaney takes a deeply personal approach as she probes into the vulnerable corners of family life, including her own, to explore struggles over social media, video games, academics and internet addiction. Through poignant, and unexpectedly funny stories, along with surprising insights from authors, psychologists, and brain scientists, SCREENAGERS reveals how tech time impacts kids' development and offers solutions on how adults can empower kids to best navigate the digital world and find balance.
Registration for the entire conference is $275 for all five days. There are also rates for low income registrants, Students, Volunteers and children under 12, which includes child care.
Hotel and Food

We have negotiated something with the Holiday Inn Portland Airport which saves you even more money. There is no food package. So you can eat at the hotel restaurant, go out, or bring your own food.
NEW Room Reservation Info
To reserve a room it is best to call the hotel toll free at 1 855 642 6271 Monday through Friday from 8 AM to 4 PM Pacific Time. Mention the AERO conference to get the $119 rate. Otherwise it is over $200! However you can now also go to this site which automatically brings you to the online booking page for the AERO conference with our special $119 a day rate. You can also just go to their booking page and type in AER which is our code. There are still good rooms available. It makes sense to reserve your room soon. You can cancel up to 48 hours before the conference. We are compiling a list of people who want to do room shares. This could reduce the price to as low as $30 a night! If interested write to JerryAERO@AOL.com
We already have three groups that are planning training programs that include the AERO conference, so we may start filling up fast. Let us know if you have a group you plan to bring so we can give you a group rate.
First Day Mini-Talk Form & Workshops

The workshop schedule is full. But you can submit your proposal here and if there is a surplus it will be on the waiting list or a list for the spontaneous daily schedule. We're quite blown away by the quality of the workshops that have been submitted for the AERO conference that will be in Portland, OR, from August 3-7. You can see them summarized here. We're particularly interested in workshops that are experiential and interactive, and workshops for younger participants.
We will have TED-like mini talks on Thursday, some as stand alone, and some to introduce the participants to workshop presenters.The mini-talks will be presented to all the conference participants. Some may be stand alone, but may also be introductions for people doing other workshops. Some will be eventually available on Youtube. These are now full but there could be a lated opening. To apply to do a mini-talk just click here.
Registration Options

You are free to choose any rate that applies. We have a regular registration rateof $275, a low income rate of $225, a volunteer and student rate of $200 and even a patron rate of $500. In addition we have an under 11/childcare rate of$100. A $50 deposit holds the current rate until May 30th, by which time the balance must be paid. You choose your own rate when you register. If you want to you can put in a note or e mail us if you have chosen to volunteer. If you have any additional questions or need a special group rate you can write toJerryAERO@AOL.com
What is the AERO conference?
The most important activity at AERO conferences is the networking. There have been some very powerful and inspirational keynote speakers such as John Gatto, Riane Eisler, Alfie Kohn, Herb Kohl, Patch Adams, Yaacov Hecht and Sir Ken Robinson. The workshops, presentations and panels are often done by people who would have been keynotes at other conferences, but are also done by grassroots people, who are simple practitioners in educational alternatives, including homeschooling parents. Furthermore, unlike most conferences, AERO always reserves space in every time session for spontaneous workshops that are posted daily.
Here are some comments from former attendees of the AERO conference:
Steve Hargadon: " AERO was by far the most interesting and productive conference I attended last year–which I did as a first-time attendee. I highly encourage those of you who are interested in expanding their conversations about learning beyond traditional classroom and school discussions to consider attending. You will likely leave with lots of bold new ideas![/su_quote]
Stuart Grauer: " I found the AERO conference an incredibly diverse, divergent and sometimes challenging source of ideas and educational approaches. It can only open your mind.
That's what I found, anyway.[/suquote]
Marc-Alexandre Prud'homme: "I always feel rejuvenated and empowered every time I get the chance to go to the conference.
-Marc-Alexandre Prud'homme

Carol Nash: "The AERO conference is where I can talk face to face with people following a similar road to mine in creating opportunities for people to self-direct their learning. There is no better place to exchange ideas and develop a supportive network for revolutionizing education.[/su_quote]
Carolyn Albracht: "Last year was the first AERO conference I attended and it felt like coming home. I met so many people who share perspectives about the need for an education revolution. The sharing of ideas, the gaining of even more knowledge about educational alternatives, and the ability connect with so many people who are out there making real changes made it an amazing and inspiring experience. I can't wait for this year's conference![/suquote]

Alex Aldarondo: "I attended my first AERO conference last year and it was the first time I felt such a profound sense of belonging to a community of educators. The AERO conference connected me to a wide, passionate and extremely resourceful network of people determined to bring forth a education renaissance around the world. Definitely a stepping stone in my career as an alternative educator]
Kirk Cunningham: "AERO Conference is always paramount to my continued energized work in education which can be summarized in two ways. One, AERO is the one place where I know a vast majority of the diaspora of authentic education alternatives will be represented; it is always refreshing to think about my philosophy and work within the context of Free Schools, Democratic Schools, Unschoolers, Home Schoolers, as well as Reggio Emilia, Montessori, Waldorf practitioners, amongst other nuanced approaches to education. Two, the energy and thoughtful reflection always provides me with a much needed "recharging the batteries", reminding me that I am one small part of a massive global education transformation focused on the common ground of truly student centered learning.

Amir Notea, Israel: "I came out of the 2013 AERO conference with many interesting ideas, and one major epiphany. If I get out of the 2014 conference with a similar loot – it would be well worth my while.
"I enjoyed and profited greatly from the AERO conference. I was very interested in the concept of democratic schooling and also wanted to explore other "alternatives" such as unschooling, Waldorf and Montessori, and the conference gave a boost in getting more information and understanding of those concepts. The informality and potential for dialogue, both organized and spontaneous, was significant. It was particularly helpful to interact with some of the leaders in the democratic school movement, as well as the "troops on the ground" who try to make it work every day. It's also gratifying to see people who are taking this idea seriously."
"I so much appreciated your love, commitment, energy, compassion, thoughtfulness, bravery, and creativity in putting on the conference. It had a huge impact on me and my husband."
"Amazing to be among like-minded people from around the globe. One could write a book about the characters attending it. The topics discussed (sometimes into the wee hours) were exceptional. Fading into the past, but not from my mind. This portrayed a dream of the world I carry in my heart and soul. Not an impossible dream. May we wake soon to find these dreams a reality for all. Thanks!"
"What a great time! I am still on cloud 9 from the conference. Everything was so positive, sincere, and loving."
"Thank you for causing a Major Ripple in my life. Thank you for the experience and my awakening."
"I'd like to thank you all for sharing your energy. It was truly a memorable experience, and I have a feeling that many flowers will bloom from this gathering."
The conference was indeed a great event–from which I learned a multitude of both the conceptual and directly practical. I feel extremely fortunate in my life to have been able to experience it.
"Being there was the high point of my life (other than the birth of my sons) and I will never forget the experience!"
Who should go to the AERO conference?
Our attendees are from an amazingly wide spectrum. We have had people from every state and dozens of countries.
Our conference has always been friendly to students and children, usually including presentations by and for children and students. Therefore many attendees bring their children and teachers bring groups of their students. Student and children's rates are discounted.
There will be child care throughout the conference .
Attendees have been:
Teachers, administrators, parents and students from public and private alternatives

People from Democratic, Montessori, Waldorf, higher education alternatives and charter schools

Homeschooling families

Researchers

Mainstream public school personnel interested in change

Media

Education writers

and many others!
Child Care
We will be providing childcare each day of the conference (Thursday, Friday, Saturday, and half of Sunday) for children ages 3-11. Child care is included in the cost of your child's registration fee of $100. If you need financial assistance for your family to register, email jerryaero@aol.com
Volunteers
We are looking for a handful of superstar volunteers to help out at the conference. This will involve overseeing the meals, helping in the dormitories, working at the registration/conference info table, helping with the bookstore, helping put up signs, childcare, audio/visual, putting together conference packets (info about the hotel, NYC info, brief schedule). If interested, write to jerryaero@aol.com. Volunteers will receive a conference discount.
If you've attended the AERO conference before you know that hundreds of books are sold and some titles will be sold out. Most of the books on our website will be at the conference.
Jeremy Stuart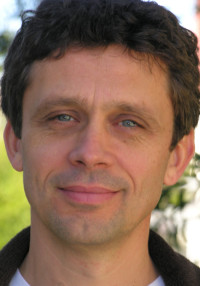 We are pleased to announce that Jeremy Stuart, director of the new blockbuster documentary on unschooling, Class Dismissed, will travel to the AERO conference from his home in California. The documentary has shown to full houses all over the country. It is very skillfully put together and, among other things, follows to lives of actual unschoolers for years a la "Boyhood." We're very excited to be able to feature this.
Exhibitor/Vendor Tables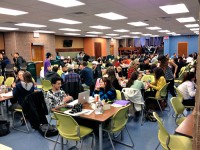 We have a limited number of exhibitor's display tables available throughout the conference. These will be located where all keynotes and presentations will be made. People can bring their own freestanding displays and signs. If you are interested in having a table at the 2016 AERO Conference, email jerryaero@aol.com or call (516) 621-2195.
AERO Conference Documentary