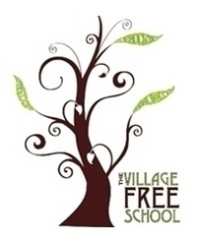 The Village Free School is now accepting applications for two part-time Interns for the 2014-2015 school year. We seek applicants who have experience working with youth ages 5 to 18 years old, and who are interested in working with them in a democratic and holistic environment. The school is located in Portland, Oregon. Interns are paid a monthly stipend of $250; internship positions are estimated to begin Monday, August 25, 2014 and conclude June 19, 2015.
General Expectations for Interns:
Show flexibility and creativity.
Create a welcoming environment for students.
Collaborate with Program Directors to create a personalized learning plan.
Work collaboratively and cooperatively with students, parents, staff, and council.
Help identify and assist in resolving interpersonal conflicts.
Attend one weekly staff meeting.
Demonstrate courage in providing appropriate boundaries, trust, and support to people of all ages within a non-coercive learning environment.
Demonstrate self-care and hold "gracious space" for yourself and others.
Utilize effective nonverbal, verbal, and written communication skills.
Provide at least one weekly offering, or lead in at least one special project area, for/with students
To Apply:
Submit a cover letter, current resume, three references, and any additional information you think we should consider in evaluating you as a candidate.
Applications must be sent to info@villagefreeschool.org