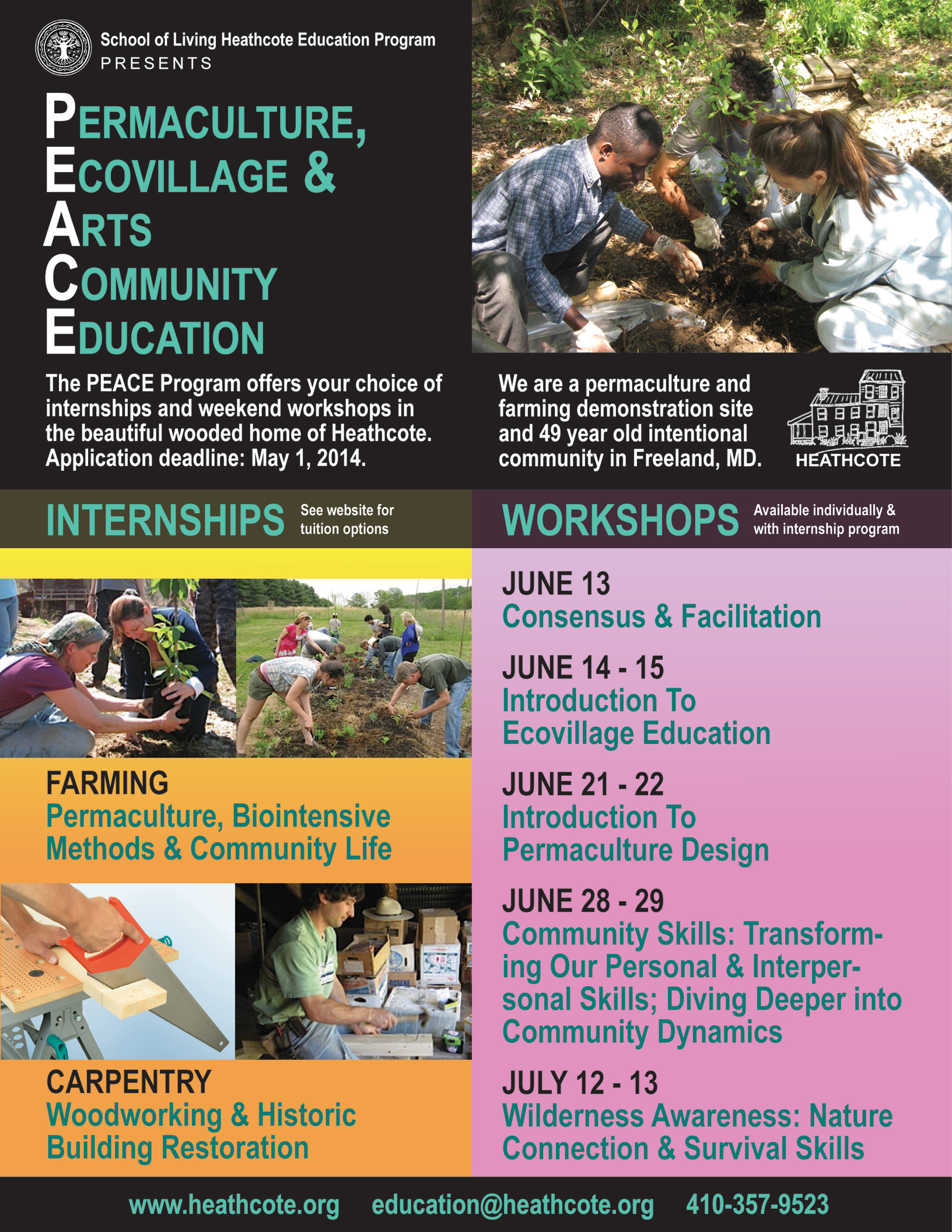 This program is designed for those who are interested in a focused month of work experience and learning about permaculture, ecovillages, community living and personal growth. Workshops led by experts will be offered in the following subjects: Ecovillage Education, Permaculture Design, Community Skills, Wilderness Awareness and Survival Skills, Consensus and Facilitation, Empathy in Action, Social Justice, Breathwork, Conflict as a Doorway to Intimacy, Interplay, Enneagram, Meditation, Yoga, and more.
Note: People can take the workshops without doing an internship. They can also do an internship without taking the workshops. Internships are available year-round. Tuition options are posted online.
We think this program will be of particular interest to students of: Environmental Studies, Sustainability, Peace Studies, Women's Studies, Permaculture, Farming, Historic Restoration, Carpentry, Intentional Community, Sociology, Social Justice, Conflict Resolution, Consensus Facilitation, and Mindfulness.
For more information: