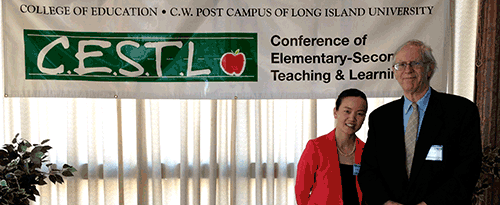 California Parents Discover Educational Innovations at EXPO
Outside of traditional schooling, what educational options do parents have in California?
The Education Options EXPO is an event where parents of PreK-12 students meet with representatives of public and private alternative schools and home schooling groups to learn about the educational options available for their children.
The purpose of the Education Options EXPO is to empower parents and PreK12 students by introducing them to educational experts, innovative programs, and new ideas for learning in a comfortable and friendly environment to ensure that each student reaches the full extent of their unique potential.
Guest speakers include:
Mr. Jerry Mintz, Founder, Alternative Education Resource Organization (AERO), Roslyn, New York;
Mr. Steven Horwich, Founder, www.ConnectTheThoughts.net, Los Angeles, CA;
Mr. Vicente Lopez, Staff, Diablo Valley School, Concord, CA;
Ms. Kimberly Etter, iLEAD Charter School, Lancaster, CA;
Ms. Shauna Reisewitz, Founder Pacific Sands Academy, Mountain View, CA.
With so much innovation happening in the working world, the time has come for parents to discover the innovations in education. This EXPO will empower you as parents as you consider what is the best educational approach for your child. Come get your questions answered by those who are leading the educational changes in California. Learn what every parent must know.
Event Details: 10am-2pm on Saturday, March 15, 2014 at 1195 Clark St., San Jose, CA 95125.
For more info visit www.EducationOptionsEXPO.com or call (415) 939-6768, Dave Rodriguez.