August 3rd – 6th
Long Island University CW Post Campus
---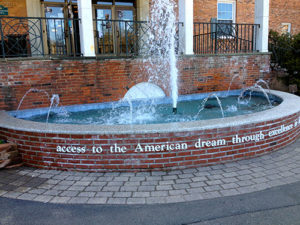 Back At LIU!
We are very happy to announce that the next AERO conference will be back in New York, at the Long Island University C.W. Post campus from August 2-6. We researched extensively and the cost of this to participants is half or less than any other options we found.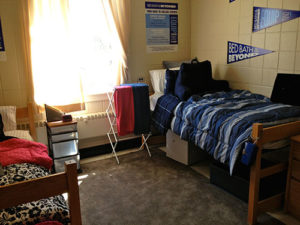 One thing different this time is that all families can stay on campus in the dorms. Dorm room rates are still unbelievably low. You can reserve a bed in a 
two-person room for $59 a night
, and a
single for $79 a night
. We have similarly good rates for
couples
and a new one,
a suite for parents with up to
---
Jonathon Kozol Rounds Out This Years Keynoters!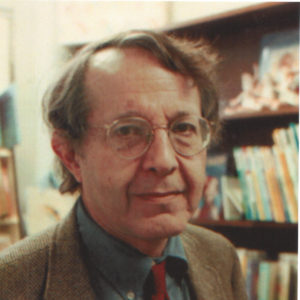 In the passion of the civil rights campaigns of 1964 and 1965, Jonathan Kozol gave up the prospect of a promising career in the academic world, moved from Harvard Square into a poor black neighborhood of Boston, and became a fourth grade teacher. He has since devoted nearly his entire life to the challenge of providing equal opportunity to every child in our public schools.
Death at an Early Age, a description of his first year as a teacher, received the 1968 National Book Award in Science, Philosophy, and Religion. Among his other major works are Rachel and Her Children, a study of homeless mothers and their children, which received the Robert F. Kennedy Book Award, and Savage Inequalities, which was a finalist for the National Book Critics Circle Award in 1992. His 1995 best-seller, Amazing Grace: The Lives of Children and the Conscience of a Nation, received the Anisfield-Wolf Book Award in 1996, an honor previously granted to the works of Langston Hughes and Dr. Martin Luther King. Nobel Laureate Toni Morrison wrote that Amazing Grace was "good in the old-fashioned sense: beautiful and morally worthy." Elie Wiesel said, "Jonathan's struggle is noble. His outcry must shake our nation out of its guilty indifference."
Ten years later, in The Shame of the Nation, a description of conditions that he found in nearly 60 public schools, Jonathan wrote that inner-city children were more isolated racially than at any time since federal courts began dismantling the landmark ruling in Brown v. Board of Education. The Shame of the Nation appeared on The New York Times bestseller list the week that it was published.
Jonathan's most recent book on childhood and education is Fire in the Ashes, a sweeping narrative that follows a group of children in a destitute community out of their infancy and elementary grades, through their secondary years, into their late teens, and beyond. Some of their stories are painful and heart-breaking, but others are dramatic tributes to the resilience and audacity of courageous children who refuse to be defeated by the obstacles they face and find their way at last to unexpected and triumphal victories.
The nation's most widely read and highly honored education writer and one of our most eloquent advocate for children of low income and for racial diversity in our schools and universities, Jonathan has been speaking to overflow crowds as child poverty has risen to unprecedented levels and racial tensions have become the focus of urgent political concern.
"I plan on speaking about educational freedom and how to facilitate learning, based on what a child loves and is passionate about. I plan on sharing how learning never ends and that the role of child-centered education is very involved and hands-on and not neglectful or disengaged. I plan on discussing partnership-based parenting and how a solid foundation of connection and trust is  is beneficial for living and learning together as a family, and why."
Jonathon on Fred Rogers:
Jonathon on his book, Savage Inequalites:
John Taylor Gatto And Joanna Faber Added To Keynoters!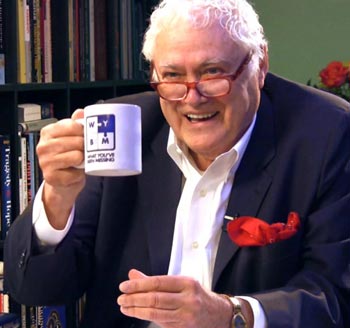 John Gatto has been called our education systems most infamous critic.  Recovering from a serious stoke several years ago, he has started writing again, and we are told he has something really good in the works for  the AERO Conference.
He has a new children's book that will be released soon, "Snider the CIA Spider," and has been working on a revision of the "Underground History of American Education."
Gatto has spoken all over the world. He once rented Carnegie Hall to introduce people to educational alternatives. He made headlines during his acceptance speech as New York State Teacher of the Year by calling the education system "psychopathic!"
For more on his work check out his website –
https://www.johntaylorgatto.com/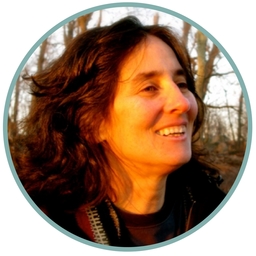 Joanna Faber will also be Keynoting this year. Here's Jerry to tell you a bit about Joanna.
I first heard about the book, "How to Talk so Children Will Listen, and Listen so Kids Will Talk" about 50 years ago. The book has sold millions of copies. My mother was a good friend of one of the authors, Elaine Maslish, who wrote the book with Adele Faber. Now Faber's daughter, Joanna, who grew up experiencing her mother's ideas, has written a best selling follow-up book, "How to Talk so Little Kids Will Listen, a Survival Guide to Life with Children 2-7." We are fortunate to have just arranged for Joanna to be a major presenter at the upcoming AERO conference. She wrote the book with Julie King, who also grew up in my community and is the daughter of one of my mother's fellow piano teachers. – Jerry Mintz
For more on Joanna and her book go here –
http://howtotalksolittlekidswilllisten.com/
---
Friday Keynoter Announced! Dennis Littky!
The Met School, Big Picture Learning and founder and President of College Unbound. He is nationally known for his extensive work in secondary education in urban, suburban, and rural settings, spanning over 40 years. As an educator, Dennis has a reputation for working up against the edge of convention and out of the box, turning tradition on its head and delivering concrete results. From 2000-2010 The Bill and Melinda Gates Foundation gave Big Picture Learning 20 million dollars to replicate The Met School nationally and internationally. Currently there is a network of 113 schools, 52 across the country, 40 in Australia and 21 in the Netherlands.
---
 Dayna Martin To Be A Keynoter At AERO Conference 2017!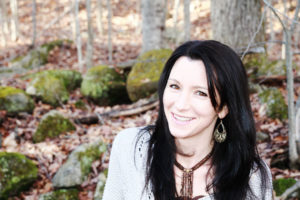 She is an author and speaker and widely known expert on radical unschooling, natural birth and attachment parenting. She is the author of Radical Unschooling, a Revolution has Begun, and Radical Birth, just released. She has been on the Dr. Phill Show, Oprah Winfrey and has traveled the world as the UnNanny, and has been the featured speaking at many major parenting and education conferences. She recorded the very first video ever about unschooling on Youtube.
She resides in New Hampshire with her husband and four children.
"Radical Unschooling: The Leading Edge of Parenting and Education

Dayna will share how to shift from living in an authoritarian paradigm with children, to a partnership-based paradigm, through sharing examples of her journey with her own four children and the epiphanies she experienced and continues to experience, throughout their lives. She will share how forced learning destroys curiosity, creativity and motivation and why the only true learning, in a child's life is learning supported through freedom while releasing control. Dayna will also share why forced obedience and punishments are hypocritical to living in a relationship of true connection and love with one's children and what to do instead. When children are trusted and supported, they can grow into the people they are meant to be and learn, endlessly, while loving their lives.
---
You can now apply to present a workshop here.
See a list of our approved workshops here