What Works! – The 10th Annual AERO Conference
Come to the 10th annual AERO Conference:
May 23-26, at LIU/Post, near New York City!
We feel that this is the time for the education revolution, to empower all students, to make learner-centered education possible everywhere. This year's theme is "What works!" This means that we want keynotes and presentations that explore and demonstrate effective programs in educational alternatives. This could include any learner-centered approach, including home education, Montessori education, Waldorf education, democratic Education, progressive education, charter schools, magnet schools, etc. We are particularly interested in having presentations that involve graduates of educational alternatives, to hear about their experiences.
The Long Island University/C.W. Post campus is located at 720 Northern Blvd., Brookville, NY 11548.
AERO was founded in 1989 and this will be our 10th conference!
AERO networks all forms of learner-centered educational alternatives. The AERO conference is unlike any other conference you are likely to attend in the USA. Many attendees have described the conference as life-changing.
http://www.expertclick.com/NRWire/Releasedetails.aspx?id=43602
Quotes of the Week:
Both Alfie Kohn and Dr. Peter Gray are speaking at the AERO Conference this coming weekend. Here is a quote from each of them:
"Most things that we and the people around us do constantly… have come to seem so natural and inevitable that merely to pose the question, 'Why are we doing this?' can strike us as perplexing – and also, perhaps, a little unsettling. On general principle, it is a good idea to challenge ourselves in this way about anything we have come to take for granted; the more habitual, the more valuable this line of inquiry." Alfie Kohn, Punished by Rewards
"Nothing in life is without risk.  When we deprive our children of taking the risks that they must take to grow in competence, confidence, and courage, we run the greater and ultimately more tragic risk that they will never learn to take charge of their own lives." Peter Gray, Psychology Today, "How Children Learn Bravery in an Age of Overprotection."
Conference Dates
The 2013 AERO conference will run from May 23-26 with pre-conference visits to democratic and alternative schools in the New York City area on Wednesday, May 22nd (see below).
Registration
We can still take registrations. If you have financial considerations call the AERO office at 516 621 2195 or write to Jerryaero@aol.com
Single day passes can now be purchased until we run out of space (see registration)
No refunds for any conference fees will be returned after April 1. Deposits are nonrefundable.
[button size="large" color="red" link="http://www.educationrevolution.org/store/product-category/conference/"]Register now![/button]
Keynote speakers
AERO is proud to present the following line-up of keynote speakers for this year's AERO conference: What Works!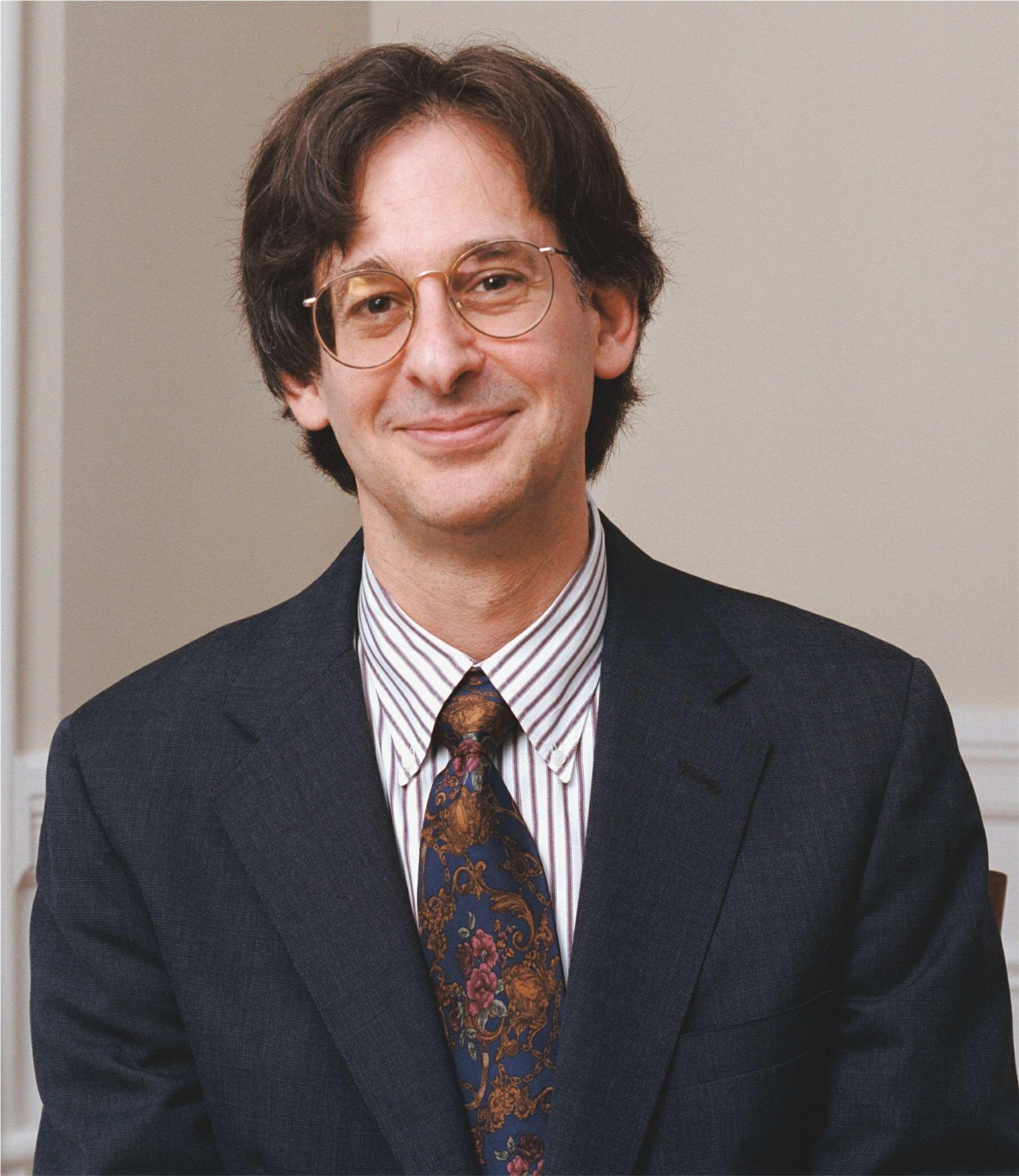 Alfie Kohn writes and speaks widely on human behavior, education, and parenting. His twelve books include PUNISHED BY REWARDS (1993), BEYOND DISCIPLINE (1996), THE SCHOOLS OUR CHILDREN DESERVE (1999), THE CASE AGAINST STANDARDIZED TESTING (2000), UNCONDITIONAL PARENTING (2005), THE HOMEWORK MYTH (2006), and, most recently, FEEL-BAD EDUCATION (2011).
Kohn has been described by Time magazine as "perhaps the country's most outspoken critic of education's fixation on grades [and] test scores." His criticisms of competition and rewards have helped to shape the thinking of educators — as well as parents and managers — across the country and abroad. He has appeared on numerous TV and radio programs, including the "Today" show and two appearances on "Oprah." He lectures widely at universities and to school faculties, parent groups, and corporations, as well as speaking at staff development seminars and keynoting national education conferences.
Kohn's articles include "Turning Children into Data" in Education Week; "Five Reasons to Stop Saying 'Good Job!'" in Young Children; and "The Case Against Grades" in Educational Leadership.
Kohn lives (actually) in the Boston area and (virtually) at www.alfiekohn.org.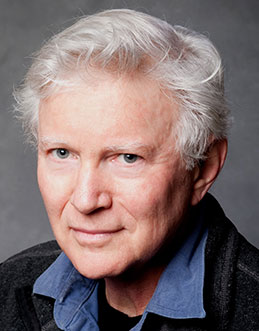 Peter Gray, research professor of psychology at Boston College, has conducted and published research in a wide range of fields, including neuroendocrinology, animal behavior, developmental psychology, anthropology, and education. He is author of a highly regarded college textbook, Psychology (Worth Publishers), now in its 6th edition. Most of his recent research and writing has to do with the value of free, unsupervised play for children's healthy social, emotional, and intellectual development. He has expanded on these ideas extensively, for the general public, in a blog that he write for Psychology Today magazine and in his recently-published book, Free to Learn: Why Unleashing the Instinct to Play Will Make Our Children Happier, More Self-Reliant, and Better Students for Life (Basic Books, 2013).
Peter Gray grew up in small towns in Minnesota and Wisconsin, where he had a rich childhood play life, which, he believes, prepared him well for adulthood. He did his undergraduate study at Columbia University and then earned a Ph.D. in biological sciences at the Rockefeller University, in New York City. His career since then has been centered entirely at Boston College. His play life continues, not only in the joy he derives from research and writing, but also in his enjoyment of long-distance bicycling, backwoods skiing, pond skating, kayaking, and backyard vegetable gardening.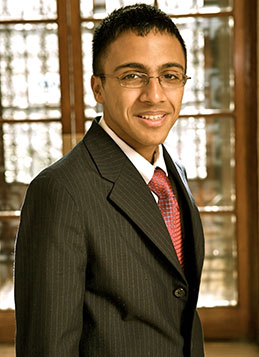 Lauded by the Washington Post as a future U.S. Secretary of Education, at age 17, Nikhil Goyal is the author of One Size Does Not Fit All: A Student's Assessment of School by the Alternative Education Resource Organization. His work has appeared in the New York Times, Wall Street Journal, Washington Post, MSNBC, NPR, FOX and Friends, FOX Business, NBC Nightly News, The Globe and Mail, Huffington Post, Fast Company, Psychology Today, and Education Week. In 2012, Goyal was named one of the "World Changers" for Dell #Inspire 100. He is also 2013 Forbes 30 Under 30: Education.
An international speaker, Nikhil has spoken at NBC, Dell, Cisco, Fast Company, M.I.T., Florida International University, College of the North Atlantic, and other conferences around the world. He is also a guest lecturer at Baruch College.
Nikhil currently serves on the board of FairTest. He is leading a Learning Revolution movement to transform the American school system. Nikhil lives with his family in Woodbury, New York.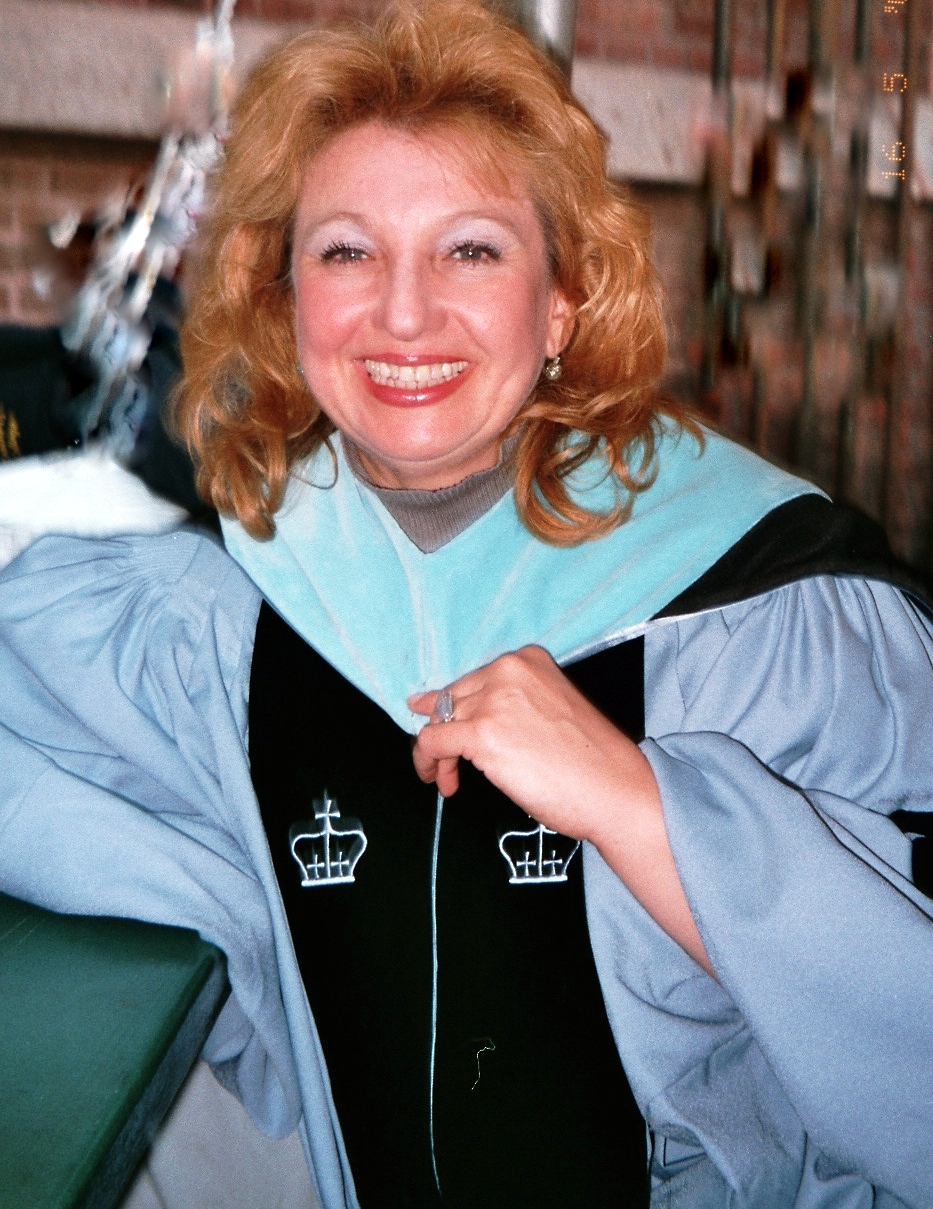 Dr. Elina Lampert-Shepel is currently a faculty at Richard W. Riley College of Education and Leadership, Walden University.  As a Vygotskian scholar, Elina coordinated research, development and implementation of teacher education program based on the principles of Vygotsky's cultural-historical concept and activity theory at the first independent teacher educational center, Eureka University, Moscow, Russia. She worked as a teacher educator internationally, establishing dialogue and facilitating projects among innovative alternative educational communities. Her research interests include culture and cognition, reflective praxis, cross-cultural research, bilingual education, philosophical and psychological aspects of intersubjuctivity, learning community, cultural-historical psychology and activity theory (CHAT) as research methodology, mediational means, and dialogue among Vygotsky, Bakhtin, Dewey, and Freire in education.
The Importance of North Star: Self-Directed Learning for Teens
North Star is an original model that combines the both of homeschooling and free schools. Founded in Amherst, MA in 1996 by Kenneth Danford and Joshua Hornick, North Star makes living and learning without school a viable and inspiring option for any interested teen in the Pioneer Valley of western Massachusetts. Most North Star members are teens who felt constrained and trapped in school, but who never would have considered or sustained homeschooling without the presence of a center such as North Star. The program offers classes, tutorials, and advisory services to its members, as well as support for its teens to explore and work in the local community. Most North Star members attend the center two to four days per week. Most North Star members go on to attend college, many beginning to take courses at ages 15-18 years old, though plenty of others have proceeded on to meaningful work and other opportunities as a continuation of their self-directed learning process.
Over the past few years, North Star has received numerous inquiries about its approach from disillusioned school teachers and veteran homeschooling parents interested in helping teens learn independently of schools. North Star has supported people to start similar programs in Princeton NJ, Ottawa Quebec, Somerville MA,, Framingham MA, New Haven CT, Grand Rapids MI, Portland OR, and elsewhere. Further, North Star has consulted with people all over the country and the world about providing the support and structure necessary for more teens to choose life without school. This growing network is becoming formalized with the inception of a new non-profit organization, Liberated Learners, Inc, founded in January 2013 by Kenneth and Joel Hammon of the Princeton Learning Cooperative. For the past seventeen years, even at AERO, North Star's program was perhaps a bit ahead of its time. The recent growth in homeschooling, along with the ever-increasing number of people ready to start alternatives to traditional schooling, suggest that North Star is now well-placed to share its experience and vision. The core principles of North Star, embodying trust for teens with important supporting roles for adults, are best captured by North Star slogan, "Learning is natural. School is optional."
Kenneth Danford
Kenneth co-founded North Star in 1996, and has supported hundreds of teens to leave school and utilize self-directed learning over these past seventeen years. Prior to establishing North Star, Kenneth taught in the Amherst, MA Regional Public Schools and in the Prince George's County, MD Public Schools as an 8th grade U.S. History teacher. He earned his M.A.T. at Brown University under the auspices of the Coalition of Essential Schools, and he graduated from Amherst College in 1988. He has two teenage children, both of whom choose to attend public school and consider his work at North Star to be eccentric.
Laura Ross
Laura Ross is a 17-year-old homeschooler currently in her fourth year at North Star. She attended public school until 7th grade and started North Star in her 8th grade year. She plays guitar, bass, drums, and piano, and nothing makes her happier than listening to and making music. At the moment she is playing in the North Star band, as well as two bands and a percussion ensemble outside of North Star. She is an avid reader and dancer, and in her spare time she enjoys studying the stars through her telescope. She loves learning about the world and hopes to pursue astrophysics in the future.
Jonah Meyer
Jonah completed elementary school, barely. He spent four years at North Star as a member, then spent a year studying alternative education and North Star's place in that world. He attended the AERO Conference when it was in Albany, and continues to be committed to supporting alternatives to traditional school. In 2012-2012 Jonah was the youngest member in the history of the Greenfield Community College Outdoor Leadership Program, and he has spent the past fall and winter traveling and rock climbing in the western United States. He has just returned from climbing Mt. Cotopaxi, a volcano in Ecuador.
Emily Odgers
Emily Odgers is currently living and working full-time at the William Penn House in Washington, DC. She organizes service and educational projects for visiting groups in addition to hospitality and community building. Emily homeschooled independently for 7th and 8th grade, returned to high school for one year, and then left school for good to join North Star at 15. She interned with numerous social justice organizations including the Bill of Rights Defense Committee, American Friends Service Committee, and Public Citizen during her teen years. She also served as the youngest member of the Northampton Human Rights Commission. Emily will be attending Warren Wilson College in the fall and is looking forward to pursuing her interests in social justice, poetry, the environment and martial arts.
Workshops and presentations
[button size="medium" color="orange" link="http://www.educationrevolution.org/blog/conference-program/"]Online AERO Conference Program[/button] (2013 program details now listed!)
Aside from the keynote speakers at the AERO conference, there are dozens of other workshops, presentations, and discussions that will occur on a great variety of issues related to educational alternatives.
If you are interested in presenting a workshop, organizing a discussion or other activity at the upcoming AERO conference, please send us your proposal by February 15th. You can start by sending a paragraph about your proposed presentation. This year we plan to have fewer planned presentations and presenters at the conference so we can have more spontaneous presentations, so send your proposals as soon as possible. Enter your proposal information here into this Word document and email the saved file to info@educationrevolution.org.
We still have a small number of display tables for individuals and organization with resources useful to AERO members. If interested write to info@educationrevolution.org or call 516 978 7812.
AERO Conference Documentary (2010):
What is the AERO conference?
The most important activity at AERO conferences is the networking. There have been some very powerful and inspirational keynote speakers such as John Gatto, Riane Eisler, Alfie Kohn, Herb Kohl, Patch Adams, Yaacov Hecht and Sir Ken Robinson. The workshops, presentations and panels are often done by people who would have been keynotes at other conferences, but are also done by grassroots people, who are simple practitioners in educational alternatives, including homeschooling parents. Furthermore, unlike most conferences, AERO always reserves space in every time session for spontaneous workshops that are posted daily.
Here are some comments from former attendees of the AERO conference:
"I enjoyed and profited greatly from the AERO conference. I was very interested in the concept of democratic schooling and also wanted to explore other "alternatives" such as unschooling, Waldorf and Montessori, and the conference gave a boost in getting more information and understanding of those concepts. The informality and potential for dialogue, both organized and spontaneous, was significant. It was particularly helpful to interact with some of the leaders in the democratic school movement, as well as the "troops on the ground" who try to make it work every day. It's also gratifying to see people who are taking this idea seriously."
"I so much appreciated your love, commitment, energy, compassion, thoughtfulness, bravery, and creativity in putting on the conference. It had a huge impact on me and my husband."
"Amazing… to be among like-minded people from around the globe. One could write a book about the characters attending it. The topics discussed (sometimes into the wee hours) were exceptional. Fading into the past, but not from my mind. This portrayed a dream of the world I carry in my heart and soul. Not an impossible dream. May we wake soon to find these dreams a reality for all. Thanks!"

"What a great time… I am still on cloud 9 from the conference. Everything was so positive, sincere, and loving…"

"Thank you for causing a Major Ripple in my life. Thank you for the experience and my awakening."
"I'd like to thank you all for sharing your energy. It was truly a memorable experience, and I have a feeling that many flowers will bloom from this gathering."
"The conference was indeed a great event–from which I learned a multitude of both the conceptual and directly practical. I feel extremely fortunate in my life to have been able to experience it."
"Being there was the high point of my life (other than the birth of my sons) and I will never forget the experience!"
Who should go to the AERO conference?
Our attendees are from an amazingly wide spectrum. We have had people from every state and dozens of countries.
Our conference has always been friendly to students and children, usually including presentations by and for children and students. Therefore many attendees bring their children and teachers bring groups of their students. Student and children's rates are discounted. We also have very reasonably priced child-care.
There will be daycare throughout the conference at a total cost of only $100 for the whole conference, half price for a second child for children age 3 through 12.
Attendees have been:
Teachers, administrators, parents and students from public and private alternatives
People from Democratic, Montessori, Waldorf, higher education alternatives and charter schools
Homeschooling families
Researchers
Mainstream public school personnel interested in change
Media
Education writers
Hotel, meals, & transportation
This year's conference will be held on Long Island University's C.W. Post campus.   The location is just a 45 minute train ride to Manhattan. The address is 720 Northern Blvd., Brookville, NY 11548. We have free Wi Fi in many locations on campus.
TRAIN TRANSPORTATION
It is easy to get to the LIU/Post campus by train. If you come by AMTRAK to New York City you end up in Penn Station. On the lower floor in Penn Station is the Long Island Railroad. You would take the train to Hicksville. That train runs every half hour or so.  It is a 10-minute taxi ride from there. You could also go to Greenvale, which is slightly closer but that train runs less frequently (about every hour and a half).
If you fly into JFK you can take the monorail to the Long Island Railroad station at Jamaica and take the train from there to Hicksville. It is a short bus or taxi ride from there to the conference
If you fly into LaGuardia Airport you'd need to take a taxi or bus to Jamaica.
If you fly to Newark, New Jersey there are easy busses and trains to Manhattan and Penn Station.
The Long Island Railroad Station at Hicksville is near the Econolodge if you are staying there.
We may be able to provide transportation to the train to NYC from the dorms or the Econolodge. Call 888 948 1357.
You can take a bus or taxi from the Econoledge to the campus:
To take the bus from the Econolodge to CW Post campus walk east on Old Country Road to the first bus stop and take the N24 for 8 minutes getting off at the Hicksville LIRR Station. Alternatively you can walk 1.4 miles east on Duffy avenue to the train station. Then Transfer to the N20 and ride for 17-20 minutes to the campus.
Here's a link to the campus map. We will be having our keynotes and meals in Hillwood Common, #19. Socializing areas are also there. The dorms are just to the right at #54 and #55. The workshops will be in #21. So the conference is in a pretty compact area.
Lodging for most attendees is conveniently located in the dormitories on the POST/LIU campus, right next to the presentation/commons building and the cafeteria. The cost for a bed in a double room is $49, for a single room is $65 a night. You can sign up for these directly below. Parking is free.
For parents or school groups with children under 13 we have made special arrangements with the nearby Econolodge and will provide daily transportation to and from the Post/LIU campus. To get the $80 room rate there call (516) 433-3900. Mention that you are going to the AERO conference. Of course all children can attend the conference and we are providing child care for those who need it.
Meal tickets for 10 meals, from Lunch on Thursday the 23rd through Lunch on Sunday the 26th can be purchased in advance of the conference for only $12 a meal, a total of  $120. You can also purchase just the 7 lunches and dinners for $105. Some a la carte food can be bought at the campus snack bar.
[button size="medium" color="orange" link="http://www.educationrevolution.org/store/product-category/conference/"]Order your meal tickets and reserve your rooms here[/button]
Pre- and Post-Conference Events
Please email info@educationrevolution.org if you are interested in the pre-conference school visits. This will include school visits on Wednesday, May 22nd.
Visits are still available to Pono Learning and Manhattan Free School in Manhattan and Queens Paidaia. There is a waiting list for Brooklyn Free School.
Some people are going to see The Phantom of the Opera on the evening of the 22nd. Those who do will get a backstage tour by one of the stars just for AERO attendees. To get your ticket to Phantom, go to Broadwaybox.com  We also have free tickets to give to people who want to visit the Metropolitan Museum in Manhattan. Let us know if you want to be on the list for them.
Child care
We will be providing childcare each day of the conference (Thursday, Friday, Saturday, and half of Sunday) for children ages 3-11. Click the button to pay for and arrange this.
[button size="medium" color="brown" link="http://www.educationrevolution.org/store/product-category/conference/"]Reserve child care[/button]
Tables
We have a limited number of exhibitor's display tables available throughout the conference. These will be located in the Fishbowl. a sunken room  by the central area of Hillwood Commons, where all keynotes and presentations will be made. The tables are standard six foot. People can bring their own freestanding displays and signs. To arrange for this write to jerryaero@aol.com or call (516) 978-7812.
Volunteers
We are looking for a handful of superstar volunteers to help out at the conference. This will involve overseeing the meals. Helping in the dormitories, working at the registration/conference info table, helping with the bookstore, helping put up signs, childcare, audio/visual, putting together conference packets (info about the hotel, Portland info, brief schedule). If interested, write to info@educationrevolution.org  Volunteers will get a conference discount.